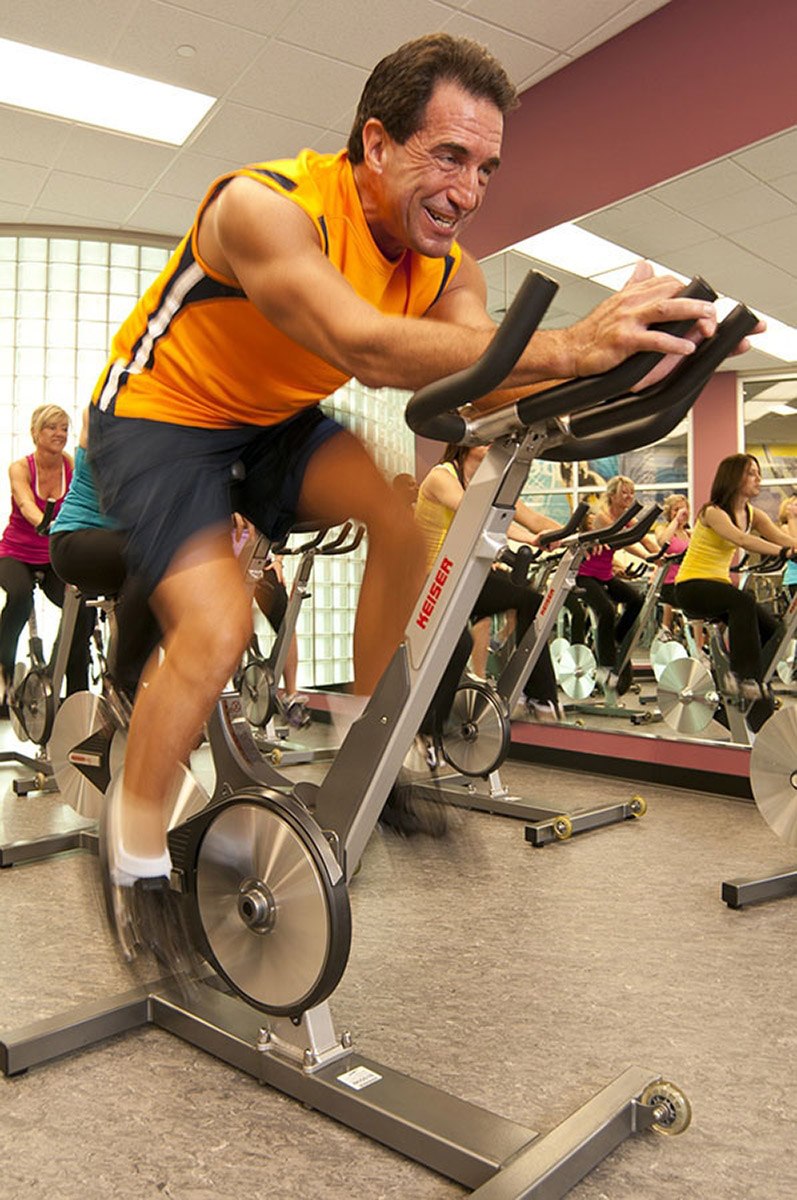 LA|Fitness – Warren, MI
For several months, I passed a construction site at the corner of Woodward and I-696 on my way to work each morning. As the newest LA | Fitness Health Club neared completion I thought "Who's going to take photos of this new facility?" We (by this I mean Suzanne) called and found that the marketing department in Los Angeles makes all such decisions.

The marketing department told Suzanne, "That is our newest, but would you take a look at the Clubs in Bloomfield Hills, Troy and Warren which all have a better floor plan and more complete service offerings?"

Next thing I know we're shooting every different service provided by LA|Fitness at the Warren MI location for use by the national company in printed materials and on their website. And for models we used LA|Fitness staff, the kind of individuals who can workout like Energizer Bunnies until the shot is just right and not look tired. This is called spinning.