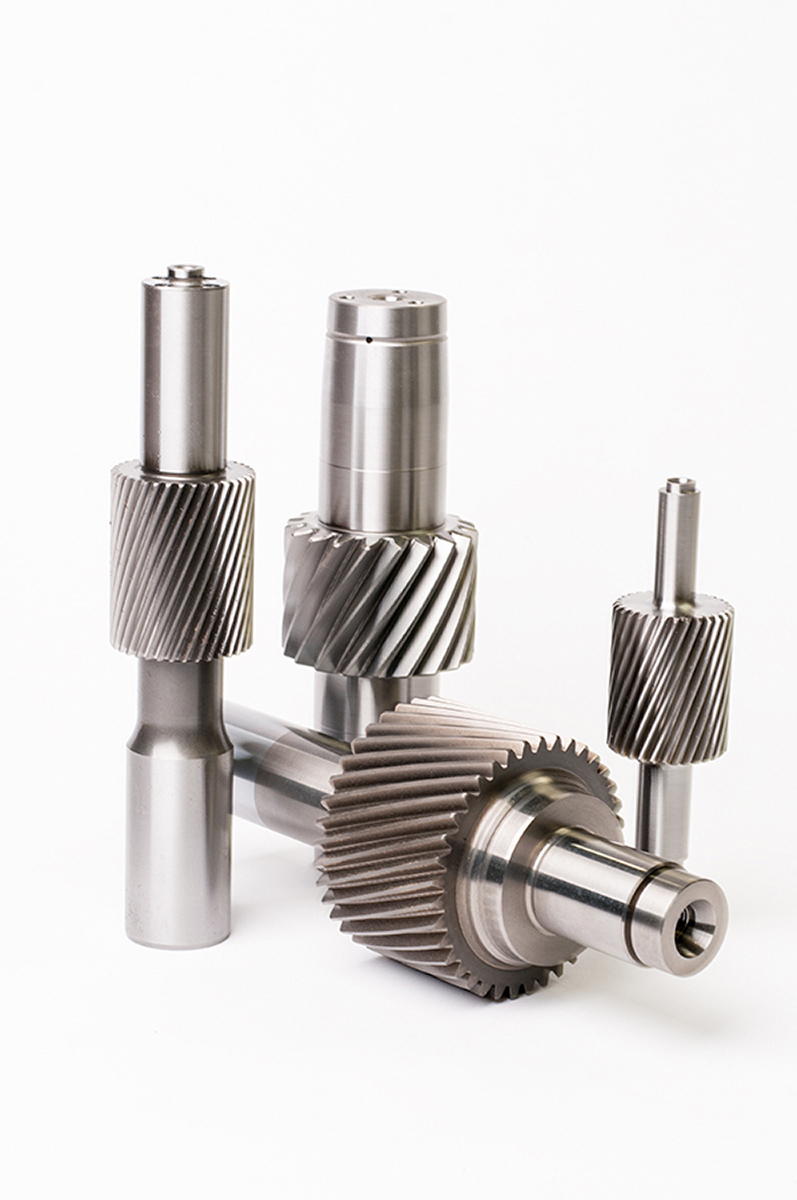 Precision Pinions-Milwaukee Gear-Milwaukee, WI
Each assignment has its challenges, but none is more daunting than the on-location case history for a machinery builder. Machines of yesteryear had splashing coolant and clouds of foul vapors, and modern workspaces are so enclosed that seeing the work, much less making a photo, is almost impossible.
But the real hero of case histories is the part that the machine makes. The end product has to look like all the effort was worth it. I've become quite adept at creating studio-quality images in locations that aren't conducive to photography. This particular example, for my client United Grinding Technologies, was taken in the shipping department of Milwaukee Gear.