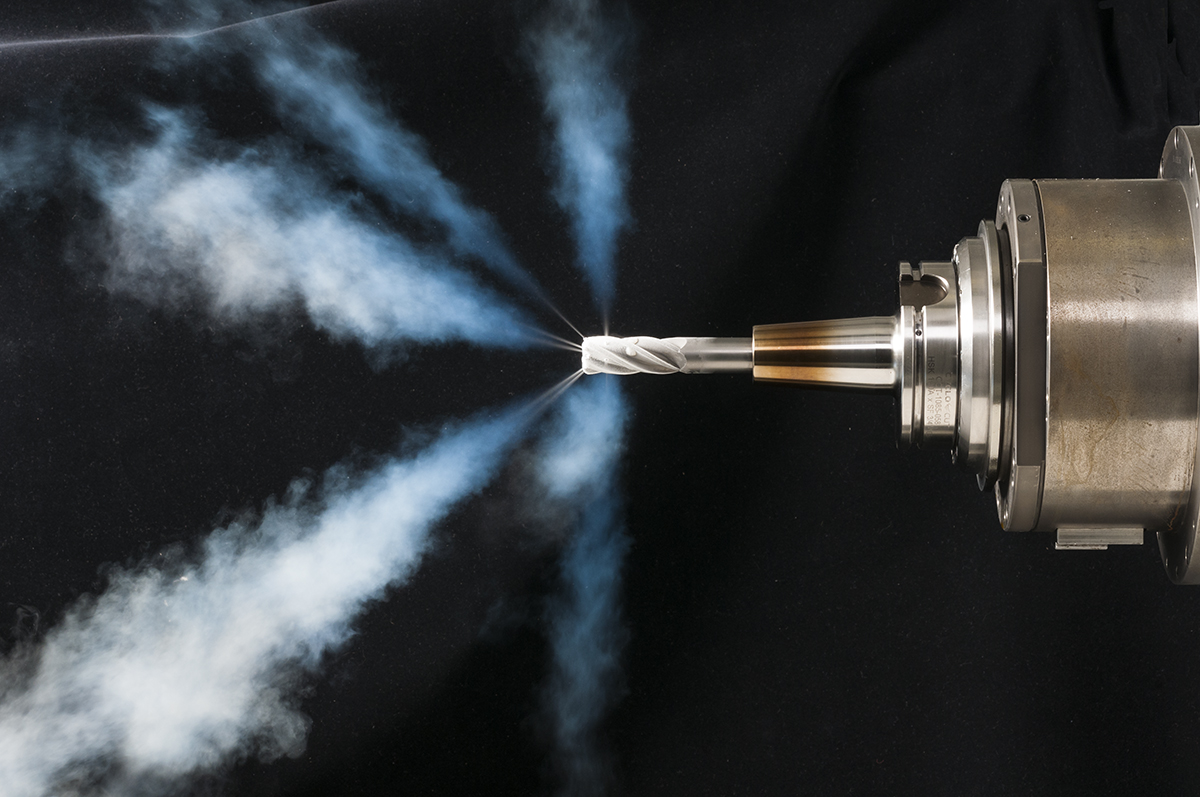 Cryogenic Machining - MAG-IAS - Sterling Heights, MI
I've spent a substantial fraction of my professional life in manufacturing facilities, and many of these places have been filthy. When metals are machined, some sort of liquid coolant/lubricant is part of that process. And frequently that coolant splashes on anyone close to the work, and a photographer hoping to get the just right angle as close as possible pays the price.
But times are changing for the better. The adoption of cryogenic machining by my client MAG-IAS is replacing those messy fluid coolants with liquid nitrogen. It's especially useful when machining harder metals, and a real favorite of this photographer.
And it just looks cool, whether cutting metal or merely breathing like this photo I made at their facility in Sterling Heights, MI.